Lead Sponsor: Pentera, Inc.
Pentera, Inc., is the leading national full-service boutique planned giving marketing communications firm, with offices in Indianapolis, Boston, and New York. Pentera was founded in 1975 by renowned planned giving expert and industry pioneer André R. Donikian, JD, who set an unbeatable standard for the exclusive and top-quality customer service that has set Pentera apart for more than 35 years. Pentera's current CEO and sought-after marketing expert, Claudine A. Donikian, JD, MBA, carries this torch into the new millennium. Under Claudine's leadership Pentera's digital and Web services department has grown by 500 percent and the company has the highest staff-to-client ratio in the industry. Pentera provides personal service and pioneers innovative strategies crafted to fit the uniqueness of each client's mission and budget. Why? Because you know your mission is special, and so do we.
www.pentera.com
Kaspick & Company
Kaspick & Company is a premier provider of comprehensive planned giving services for charitable organizations nationwide. Through our sophisticated investment management, exceptional gift administration and expert policy and practice consulting, Kaspick & Company ensures that its clients excel in the essential elements of successful planned giving programs.
www.kaspick.com
The Stelter Company
In business since 1962, The Stelter Company is the strategic partner nearly 2,000 leading nonprofits nationwide depend on most to provide expertise on cultivating valuable, long-term donor relationships through a unique combination of industry insight, customer focus and creative services. www.stelter.com 800-331-6881
PlannedGiving.com
MiniMatters Video + Marketing
MiniMatters creates compelling videos and provides marketing services to help you tell great stories, raise funds, and build your community. Clients have called us things like agile, smart, great at keeping them to a schedule, professional, knowledgeable, fun, true partners, and friends. And we have a particular specialty in planned giving videos and marketing. Our co-founders Elissa Leif and Barbara Haupt, are joined by an accomplished team of producers, film crews, editors, animators, designers, writers, and other support as needed for each project.
Because MiniMatters was launched before online video was really "a thing," we have a deep understanding of the growth, challenges, and opportunities of video production and video marketing. That experience enables us to pass on to you best practices that will help you be successful and achieve results.
If this is the kind of video partner you are looking for, we'd love to work and grow with you. Take a look at our portfolio of planned giving videos here. Visit www.minimatters.com or call 301-339-0339.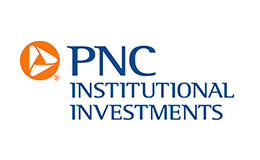 PNC Bank N.A.
PNC Institutional Investments provides comprehensive administration and investment solutions for nonprofit organizations' planned giving programs. From a gift's initial asset receipt to the distribution of a closed gift's residuum, our planned giving professionals help you manage every post-gift aspect of your planned giving program. We provide expertise in the specialized area of investment management and life-income gift administration for charitable gift annuities, charitable remainder trusts, and pooled income funds.
The Stelter Company
In business since 1962, The Stelter Company is the strategic partner nearly 2,000 leading nonprofits nationwide depend on most to provide expertise on cultivating valuable, long-term donor relationships through a unique combination of industry insight, customer focus and creative services. www.stelter.com 800-331-6881
Northern Trust
On August 12, 2014, Northern Trust marked 125 years since it first opened its doors for business in 1889. The Chicago-based global bank, established by Byron Laflin Smith, has more than 20 international locations. Founded the same year the Eiffel Tower was completed and the Dakotas, Montana and Washington became states, Northern Trust has weathered the Great Depression, two world wars and the 2008 financial crisis. The bank not only survived, but thrived during these times of significant market and economic stress. Northern Trust Corporation is a leading provider of investment management, asset and fund administration, banking solutions and fiduciary services for corporations, institutions, nonprofits and affluent individuals worldwide. Northern Trust has offices in 18 U.S. states and 18 international locations in North America, Europe, the Middle East and the Asia-Pacific region. As of December 31, 2015, Northern Trust had assets under custody of US $6.1 trillion, and assets under investment management of US $875 billion. Northern Trust's Wealth Management specializes in goals-driven financial advice backed by innovative technology and a strong fiduciary ethos. Northern Trust Wealth Management is ranked among the top 10 US wealth managers as of December 31, 2015.
Sharpe Group
The Sharpe Group provides, consulting, training and a complete package of donor communication tools to charities and nonprofits throughout the United States. Since 1963, we've played a central role in assuring the financial security of America's educational, healthcare, religious, social service and cultural institutions. We've educated them on current tax laws, taught them how to design their planned giving programs and provided them with the marketing materials to empower their donor base to support their cause. Over 20,000 nonprofit executives have leveraged the Sharpe Group's expertise, programs and tools to build and strengthen their endowment. We've not only taught America's largest nonprofits how to continually adjust and improve their donor programs through changing times, we've translated that knowledge into turn-key gift planning programs for the small to midsize nonprofits. Helping nonprofits of all sizes is not a job for us–it's a calling. www.sharpenet.com
BNY Mellon
BNY Mellon Wealth Management provides an array of investment management, custody, wealth, trust and estate planning and private banking services to high net worth individuals, families, and institutions. We're the 8th largest U.S. wealth manager, according to Barron's, and serve clients around the world through a network of offices in the U.S. and internationally. For over 20 years, BNY Mellon Wealth Management's dedicated Planned Giving team has focused on providing nonprofit organizations with comprehensive, expert gift management, tailored investment management solutions, and donor and organizational support. Our clients include educational institutions, community foundations, as well as faith-based, health care, cultural and social service organizations across the U.S. For more information go to bnymellonwealth.com or follow us on Twitter @BNYMellonWealth.
Crescendo Interactive, Inc.
Serving the planned giving Industry for over 30 years, Crescendo Interactive provides all of the innovative tools and services you need to market and close major and planned gifts! Our GiftLegacy 4.0 Marketing System is the only fully integrated marketing system featuring custom and mobile friendly planned giving websites, weekly fresh content, eNewletters for both donors and professionals, royalty-free literature, bequest marketing, social networking, analyitics, the #1 planned gifts marketing software, online education/certification for gift planners and much more. Visit GiftLegacy.com and call 800-858-9154 to request your free GiftLegacy demonstration.
www.crescendointeractive.com/
SmartGiving/The Planned Giving Blogger
SmartGiving is a consultancy providing planned giving marketing advice and counsel to organizations such as Children's Hospital of Philadelphia, Ocean Conservancy, and Human Rights Campaign. SmartGiving's principal, Phyllis Freedman, was Managing Director of Epsilon's nonprofit group. She also served as Associate Executive Director of Paralyzed Veterans of America and as Vice President, Marketing & Development for Special Olympics International.
www.smart-giving.com Phyllis is on the Board of the National Capitol Gift Planning Council and chaired 2013 Planned Giving Days. She is a frequent speaker on planned giving and stewardship. Phyllis is "The Planned Giving Blogger." You can read or sign up for her posts at www.plannedgivingblogger.net.
Campbell & Company
Campbell & Company is a national consulting firm offering fundraising, communications, executive search and strategic information services for nonprofit organizations in the education, health and medicine, arts and culture, environment, social service, and professional society fields.
Through 40 years and thousands of engagements, Campbell & Company has helped nonprofit organizations anticipate and manage the challenges of the philanthropic marketplace. The company maintains offices in Chicago, Los Angeles, Portland, the San Francisco Bay Area, Seattle and Washington, DC. For more information, please call (877) 957-0000, email email hidden; JavaScript is required, or visit www.campbellcompany.com.
Impact Communications, Inc.